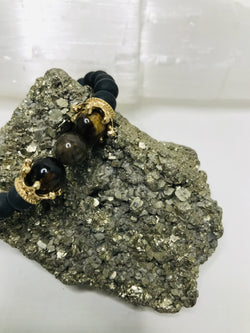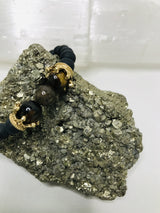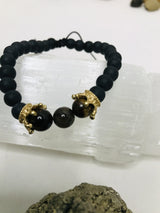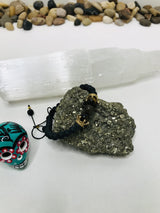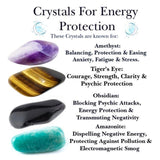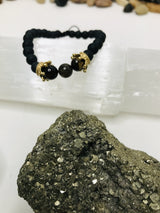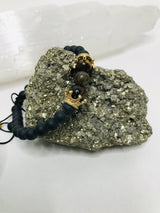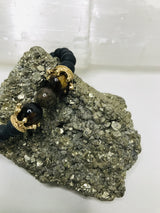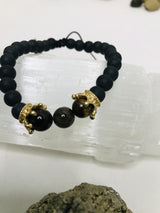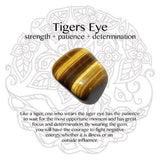 Boho Cowgirlz Boutique
Tigers Eye Macrame Black Lava Bracelet Men or Woman Black String Macrame Adjustable Good luck Bracelet Evil Eye Protection
Adjustable Nylon Thread macrame with 3 Tigers Eye and polished Black lava stone the tigers eyes are inbetween two good tone crowns.
Good Energy Vibe
Materials
Tigers Eye
Nylon Macrame cord
Handmade macrame bracelet with 3 Tigers eye in the middle and 2  gold tone Crowns holding the tigers eye macrame string Bracelet.
It has a closure with a macrame knitting and ends with a two silver color beads.
It is adjuastable and is suitable for men and woman .

TIGER EYE KEY WORDS: MOOD LIFTING, BALANCE, COURAGE BALANCE

TIGERS EYE AFFIRMATION: I am focused and full or clarity. I release fear and anxiety.

Ways to use your tumbled crystals:

Meditate with your stones. Relax your vibes and let it resonate 

Wear this bracelet on your left wrist to keep you safe and bring good luck!