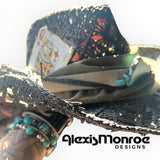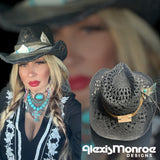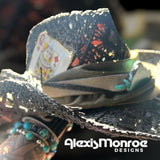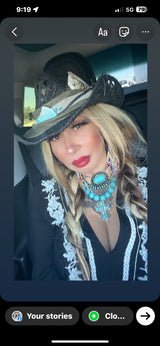 Boho Cowgirlz Boutique
Whiskey Queen Cowgirl Straw Hat
Cowbow Girl Hat in  straw  Women featuring shapeable brim edges. Adjust the shape to your favorite look! Interior features an elastic sweatband for a snug fit.
 Top of hat features classic pinch front crown. Brim is 3.5 inches wide to shield you from the sun's harsh rays. One size fits most - up to aprox 23 inches.
Custom Genuine leather Acid Washed band with a hand cut embellished leather , Turquoise Medalian on Suede finishing off the look with a Vintage Queen Pocker Card.
AlexisMonroe 
MADE in USA