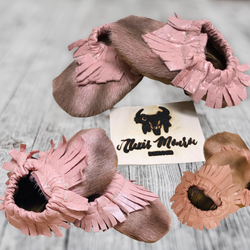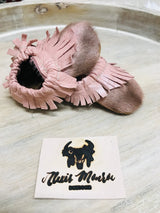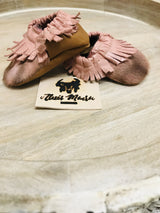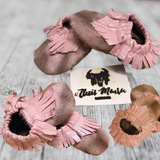 StudZ n BabydollZ
Pink Cowhide Glam Baby Leather Moccasins
Pink Cowhide Glam is made with pink leather fringe .The entire shoe is made of Pink custom Cow hide soft leather- Made with 100 % genuine leather and with elastics at the opening and around the ankle for easy to slip on & off, and most Important: stay on child's foot!
- Perfect for any occasion.
- Ideal for walkers and non walkers.
Most baby moccasins are made to order and have a 1 week turn around time excluding weekends.
Please note: not every pair will be completely identical. The hide is custom.
Sizes
Newborn 0-3 months
3-6 months
6-12 months
12-18 months