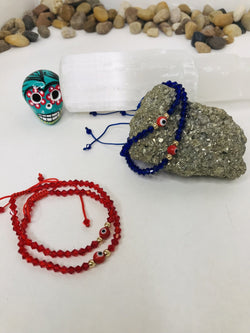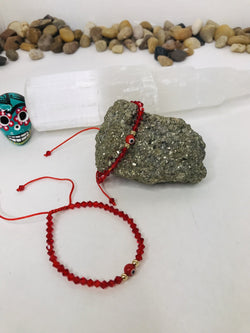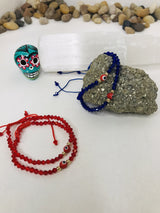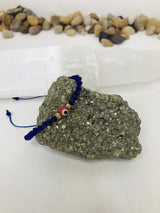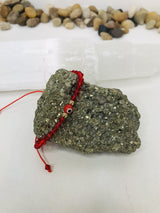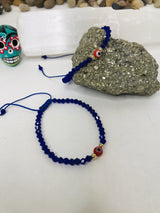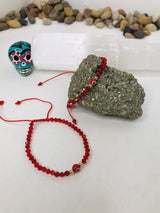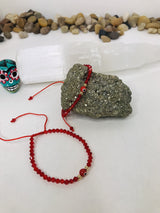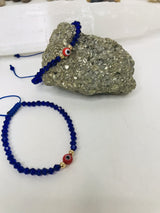 Boho Cowgirlz Boutique
Glass Red Evil Eye String Bracelet Men or Woman Block Negative Energy Black String Macrame Adjustable Good luck Bracelet Evil Eye Protection
Adjustable Nylon Thread with Glass Beads Red Glass Evil Eye bead Bracelet two small gold tone divider beads with one small glass red eye bead in the middle .Adjustable Bracelet comes in Blue glass Beads or Red Glass beads.
Size: Adjustable
Width - 5mm

Throughout history and cultures, the thread  has been worn as a representation of protection, faith, good luck, strength, and connection.

Wear this bracelet on your left wrist to keep you safe and bring good luck!
The receiving side of the body and Soul, sealing protective energy and stopping negative influences.