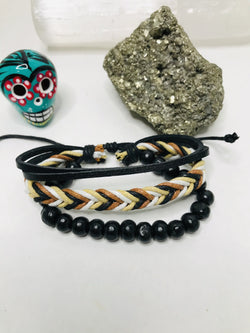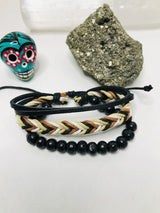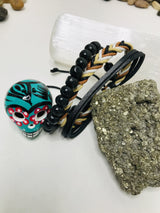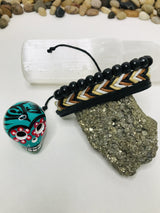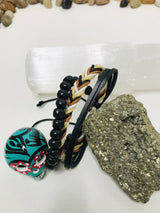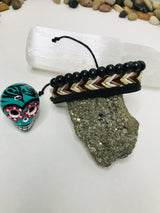 Boho Cowgirlz Boutique
Man or Woman Block Negative Energy Black String Macramé Adjustable Good luck Bracelet Evil Eye Protection
   BLACK is another color of natural raw strength and power. Black MACRAME bracelets inspire leadership, knowledge and security, which is just what you need if you have some grand plans in mind. Another advantage of a black bracelet can also be as a memorial for a loved ones passing in some cultures.
Adjustable Thick Nylon Black Thread Macramé Adjustable Bracelet for Men or Women.
Size: Adjustable Handmade
- 100% Waterproof 
- Wax-Coated 
Nylon macramé Thread
- Adjustable from 2-5 inches in Diameter 
- Final Sale - No Returns or Exchanges
-Width - 12.7 mm

Throughout history and cultures, the BLACK thread (or the black string) has been worn as a representation of protection, faith, good luck, strength, memorial and connection.


Wear this bracelet on your left wrist to keep you safe and bring good luck!
The receiving side of the body and Soul, sealing protective energy and stopping negative influences.