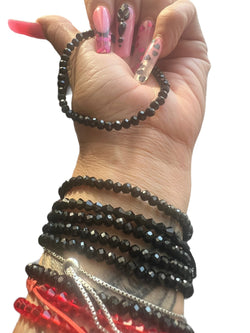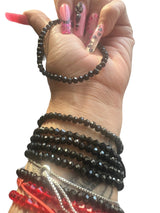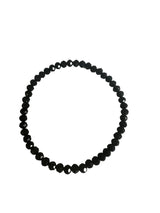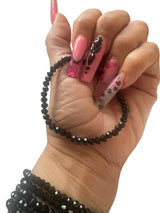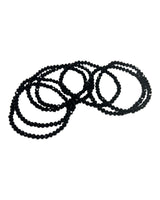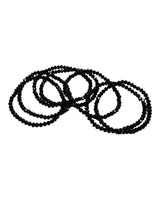 Boho Cowgirlz Boutique
Black Dainty Glass Bead Bracelet
Let's get that Positive Vibe Flowing
This Dainty black glass Braclet also represents strength, power, and prosperity.
Wear on your Left Wrist, the receiving side of the body and Soul, sealing protective energy and stopping negative influences.
Adjustable Black Nylon Thread can be warn all day.
 The bracelet has beautiful cut glass beads
Strung on nylon cord. Great for stacking a few!
Evil Eye jewelry dates as far back as 3000 BC. Many ancient cultures wore amulets or jewelry with the evil eye symbol to protect them. Today the evil eye brings good luck and good vibes.
Adult size fits from 5 inches to 9 inches
A simple and minimal bracelet for everyday use.
Materials
Nylon cord
Glass evil eye
Size: Stretch Nylon Cord