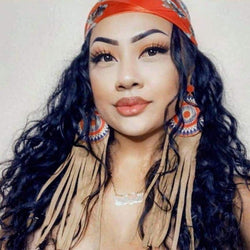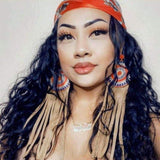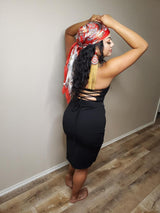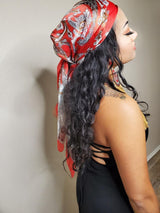 Boho Cowgirlz Boutique
Head Wrap "Coastal Ruby" 35" Silk feel Bandana
bun scarf, knot scarf, bandana, neck scarf, square scarf, neckties, paisley scarf, pony scarf, pink paisley scarf, white paisley scarf, green paisley scarf, black paisley scarf, head scarf
Style your hair with a scarf - wear this silky scarf as a headband, ponytail scarf, neck scarf, bandana braid scarf or hair bun scarf - Fun and Chic! 
Or you can wrap it as a top Vintage style summer Vibes.

Measurement: 35" x 35" Square

Material: satin polyester

How to wash:
Hand wash in cold water and air dry.